Three Romantic Foreign Netflix Shows to Binge During Quarantine
Three Romantic Foreign Netflix Shows to Binge During Quarantine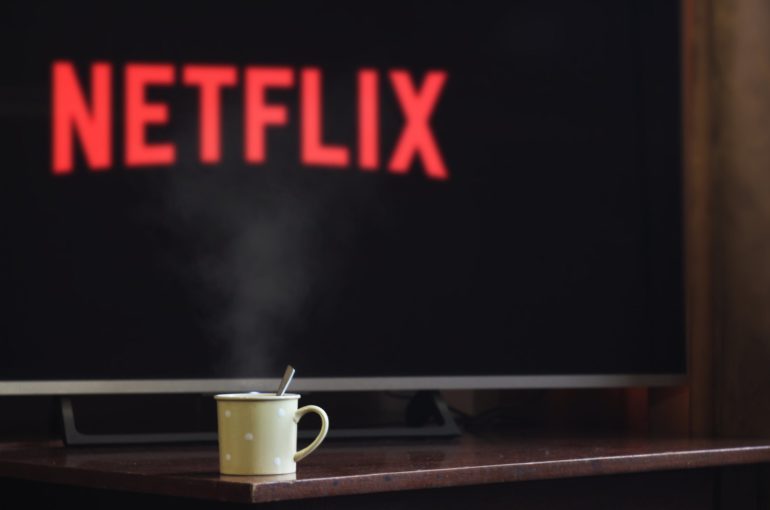 Here are three shows that were worth my time watching and I hope you find valuable as well. Please note that I am 100% honest in these reviews and are solely based off my opinion.
---
Cable Girls:
Location: Spain
Dubs/Subs?: Both
"I wanted love the most, but it never… stays, no." B. Miles sings in her song "Salt," for the first two seasons of the show's perfectly designed introduction. If you love more normal dramas, I do recommend La Chicas Del Cable. It's a show that takes place in the Roaring 20's. The location is in Spain and the most recent season (released in February) takes place in America, too!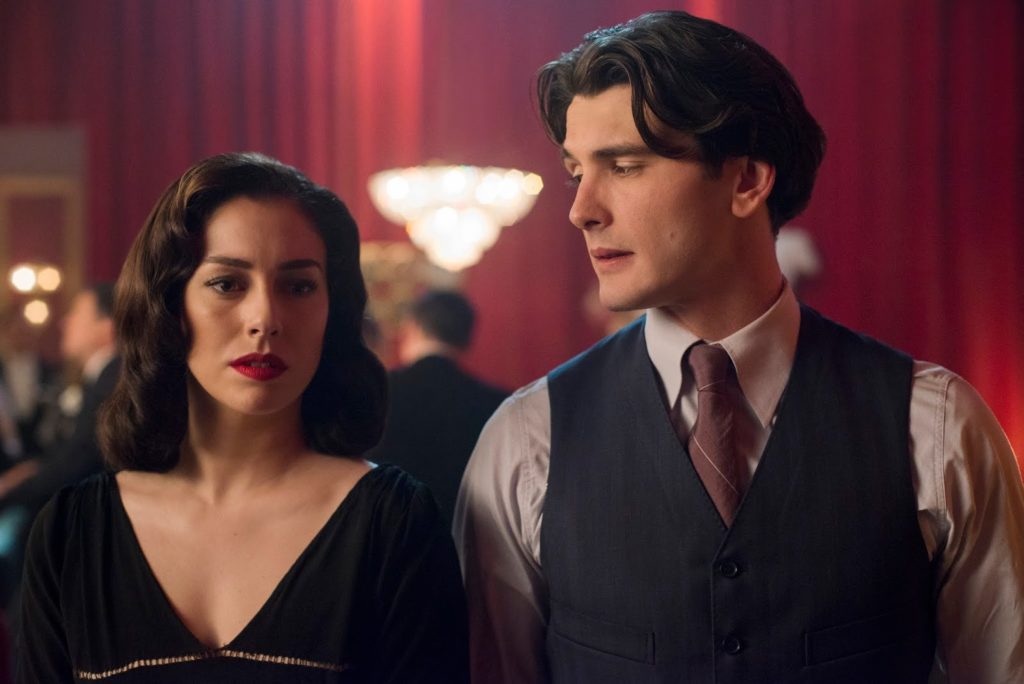 This show didn't seem to be for me the way it was presented, but I was really bored, so I figured I'd taste it and was immediately hooked. I watched this show high on opiates during my recovery from wisdom teeth removal. I'm not sure if it was the romantic summer heat or the show itself, but I highly enjoyed the first half of this show. I successfully got past my depression while watching this and felt very inspired by the timepiece. Minus the music not being time accurate, the first season took me on a CRAZY whirlwind. It sounds BEAUTIFUL in Spanish, but the English voice-overs are done VERY well.
La Chicas Del Cable begins as an adventure where the main character, Lydia seeks a new life for herself after witnessing a murder on New Year's Eve. Her actual name is "Alba," and soon steals another woman's identity during a job interview to steal money from a telephone company. Her adventure takes a massive twist as she runs into an old romantic flame and begins to form friendships with 3-4 other women in her workplace. Lydia begins to fight her emotions toward her new start and struggles to befriend or betray her unexpected formed friendships.
The art deco building in the show is to die for! I am in love with the architecture that the work location takes place at. I also believe that the on-screen chemistry between Blanca Suárez (Alba) and Yon González (Fransisco) is very beautiful. I think it reminds me of the love stories I had between my GI Joe and barbie dolls when I was little. However, their loved formed at a young age and much has happened within ten years, keeping the show interesting. Their story together is full of forbidden love. Fransisco's best friend owns the company and is also his BROTHER-IN-LAW. GASP. This show is more than just super sassy hairstyles and romance, though! This show is high on the "feminine power" scale and even has an alluring transitional character, Oscar, battling through such a Patriarchal society. The women in the show go through a massive adventure of coming into their power and seek male's healthy assistance when necessary to get fight through their crazy struggles.
After the second season I lost most of my interest. Season 3 and 4 wasn't really my cup of tea… I found the newer themes a bit too repetitive and basic. I also thought that the new song intro was a let-down. However, I am looking forward to season 5. It takes place during World War II! Netflix has two parts for it, since it's the final season. I'll probably review my impressions of La Chicas Del Cable when it's over, so… stay in touch! Until then… I must go get me a wavy bob cut. They're THAT sassy.
---
Romance is a Bonus Book:
Location: South Korea
Dubs/Subs?: Subs
RiaBB is a romantic comedy that begins with a real heavy life change for the protagonist. The first episode puts you right in the main character's shoes (this is very symbolic, I swear), through her big life transition. In the first 10 minutes the main character is scared to get married and becomes a runaway bride. Her best male friend by her side. The show fast forwards 7 years into the future and takes protagonist Kang Dan-i on a roller coaster of emotions and through her massive life change. She becomes homeless, husbandless and shoeless in just 20 minutes of the show! Dan-i faces a lot of prejudice against her because she's older in the work field and considered inexperienced. It's a story about a woman who reworks herself from the ground-up.
Kang Dan-i finally finds her way by working hard as an intern at a book publisher and a very kind artist begins to pursue her, romantically. With her new love interest, her newfound and unlikely roommate becomes jealous and stir-crazy. It makes it so you're not sure who to root for beside the protagonist.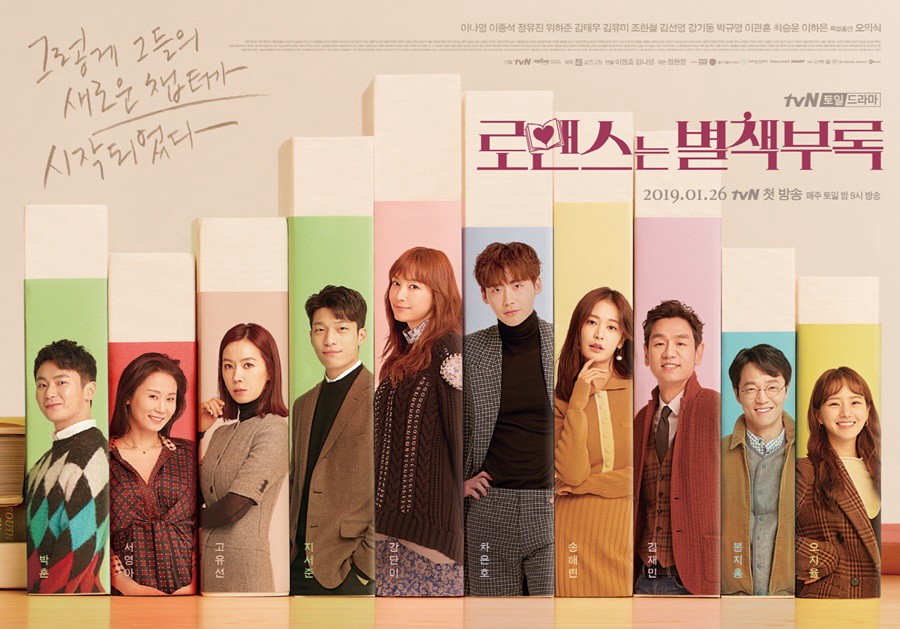 This show made me crave Korean food like no other! Song Hae-Rin eats her sadness away a lot, but when I watched this show last January, I heavily resonated with it. I'd say there are about four main characters (five with the sweet Golden Retriever Geum-Bi!!!!!!), but the side characters that work in the office have some adorable stories of their own that unfold during this show. The story near the end makes you feel like you experienced the show as a fellow book publisher and can't help but hope for the best for all essential characters. The only antagonist in this is show the daily struggle of working hard and learning to swallow pride. I personally thing Geum-Bi (named after a rainy day Dan-i ran into Seo-jun) is one of the most important characters in the beginning.
Romance is a Bonus Book is an excellent "slice-of-life" piece, with a more relaxing Korean Drama you'd want to sip your tea to and order in some food. The star Cha Eun-ho (Lee Jong-suk) literally has no bad camera angle. I also think this show is funny. Kang Dan-I (Lee Na-young) is such a stubborn woman but is occasional hilarious comic relief. I'm very jealous of the cozy little living room full of books. I adore how realistic and close to life this drama is and recommend it to someone who is in the mood for something cozy and café-like. I also appreciate the symbolism that was though-out during this show. Hang in there, Kang Dan-i! Every "dog" and I guess shoe has their day.
---
Crash Landing on You:
Location: North and South Korea, Sweden
Dubs/Subs?: Subs
This one is my current all-time favorite K-Drama, which topped "Romance is a Bonus book" AND "Descendants of the Sun," about halfway into the show. I thought Descendants was my #1 until this Military competitor swept me off my feet. It's a parallel between two lives of very different people. Military anything is usually my favorite, but surprisingly, even if you don't care for military, this romance will have you buying extra tissue boxes. I've gotten many friends (and their husbands!) watching along this masterpiece. According to google, this show has a 98% positive fan response. I thought this show was going to get annoying with the twists and turns, but the unique way this story was told kept me on the train for the entire show. This story will make you passionate.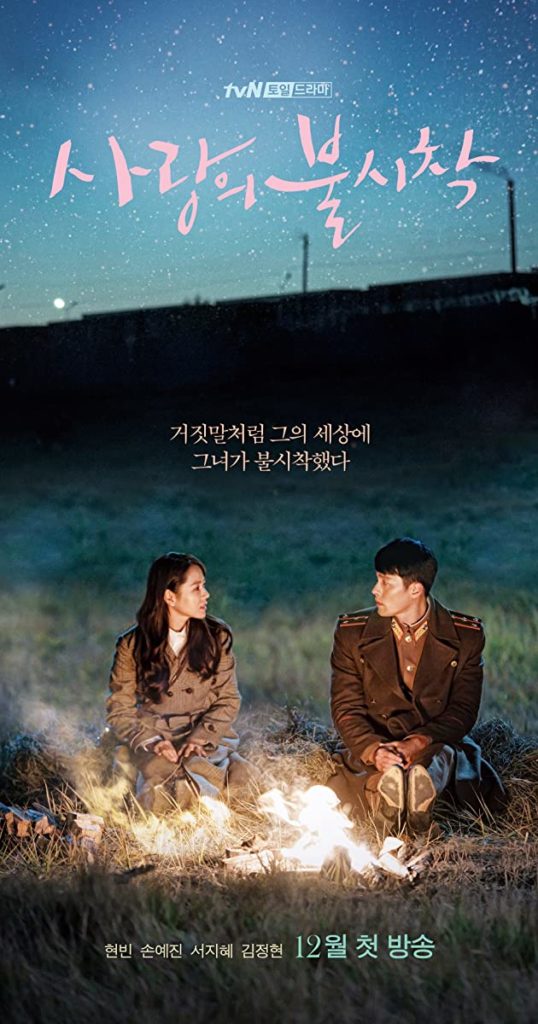 The two main stars have an unlikely meeting when Yoon Ser-i (a multi-millionaire fashion designer) flies high into the sky with a parachute and gets caught in a tornado. She lands on the demilitarization zone between North and South Korea. Captain Ri (super hunky Memories of the Alhambra star), from the North finds her stuck in a tree. He then guides her how to get back to South Korea. Ser-i gets scared by another Military personnel and ends up in North Korea by accident. NOT GOOD.
Her adventure gets even crazier as she unravels her fate in this heart-wrenching drama. This show is full of cultural exploration and shows contrasts and comparison between the North and the South. Things get ugly when Captain Ri and his troop try to hide Dan-i and sneak her back to the South before the Government can catch her.
As the story unfolds, Ser-i's character, once a very cold-hearted businesswoman begins to naturally change by falling in love with one of the characters. However, it's not a shock for her to be cold-hearted with the way her family had treated her in her lifetime. Since she had gone missing in South Korea, her family pronounces her death and her brothers competitively try to take her place in the business world. It becomes a story full of lies, betrayal and danger.
Crash Landing on you will throw you through many emotions as you experience the adventure that is full of unpredictable nature. Not only are the main characters fascinating, but Captain Ri's troop of four/five side characters grow on your heart as their personalities shine through the hardships the writer gives them. My favorite character is the professional eavesdropper, Jung Man-Bok. Unfortunately, his fate is tied heavily to Ser-i's life and I think he faces one of the most difficult struggles during the show. His adorable mousey-like face may make him look innocent, but he must report to his boss or his life and family is at risk. Near the end of the show, all the troop members are truly something special because you can't help but find them charming as they adapt to new challenges and experiences.
By the end, everything comes around full-circle and no questions are left by the time the show wraps up. There are some extra special moments where you want to shout, "He's so cool!" toward the male side characters. The ending of this story is very difficult to predict, and the roller coaster is 100% worth 20 hours of life. Each episode is about the length of a movie, especially near the end. Get ready to feel some things that you haven't felt in a good while because this is a show you will not easily forget. Please hydrate before and during viewing.
---
What do you think? Which will you watch first!