About My Cosplay Career
In 2013 my friends who filmed "Cryptic Darkness" with me all attended SNAFU Con in Nevada. The main team went to promote the film to locals.
I had never been to a cosplay convention before in my life but was instantly intrigued. One year later, I had carefully planned and felt out for the cosplays Nana Osaki from the anime "Nana" and learned how to sew to create Mad Moxxi from "Borderlands 2". Every night in my sleep once the vision began, my dreams saw me sewing Moxxi and stopped after the costume was completed. I attended SNAFU Con first, then a month later was invited to represent Wizard World Comic Con to help promote it!

Not only do I feel passionate for cosplay, but the feedback from friends and fans were incredible. Thus, making me fall in love with what I do for cosplay. My favorite part of cosplay is creating the characters and I love sewing costumes for my friends. There's nothing like a custom-fit garment.

Why "QU Cosplay?"
SQUirrel Girl, QUiet, QUorra.
About Cactus Squirrel
Most my life I have loved squirrels. They have always impacted me in a positive way and have inspired me through thick and thin.
I have a stuffed Squirrel that is my life and I'm always having adventures with him and creating new stories, thus inspiring my brand.
This last year, the Vaporwave trend and cactus trend both turned into symbolic motifs within my life. One day, I accidentally covered my squirrel in cactus prickles. For a seven-month radius, I kept getting stabbed by a prickle and being constantly reminded to merge a squirrel and a cactus into one. Thus becoming my Twitch identity and a brand that is quirky, cute and consistent!
My Talents
Sewing
Photoshop
Writing
Painting
3d Modeling
Singing
Dancing
Facilitating
Basic Web Design
Brainstorming
Streaming
"For our experience in Kawaii Kon last year, I could say that taking the Domino's Pizza photo was one of the most fun pics that were taken in my time at any convention. QU's Domino cosplay looked so accurate!"
-Kile Valasquez
Fellow Kawaii Kon Attendee
Firebolt Media Co.
Creative Director
Love the Cactus Squirrel brand. The execution is cute and it fits Brit perfectly. 11/10!!!"
-Cameron Paris
Check Out My Blog: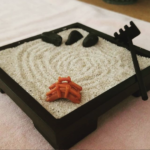 Happy Year of the Pig!Although I am an American, I feel as though the new year never really begins on the 1st of January for ...