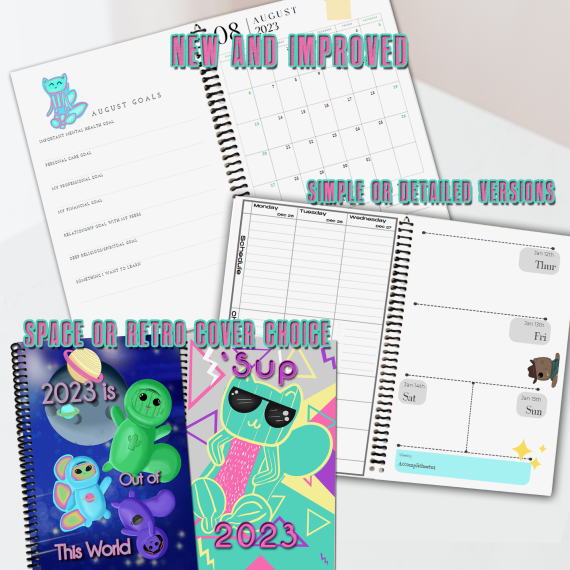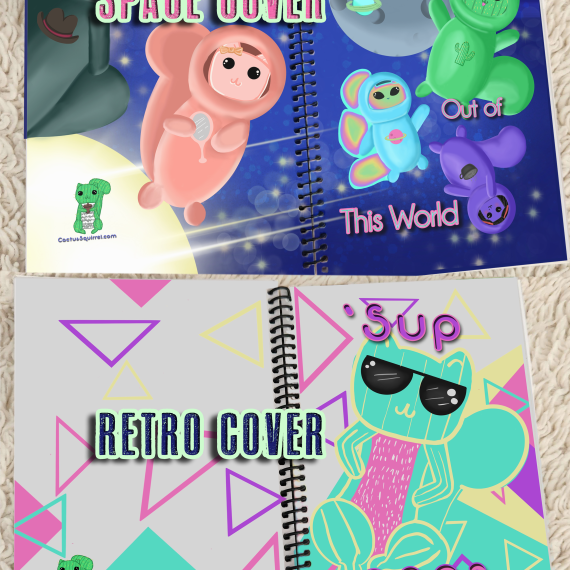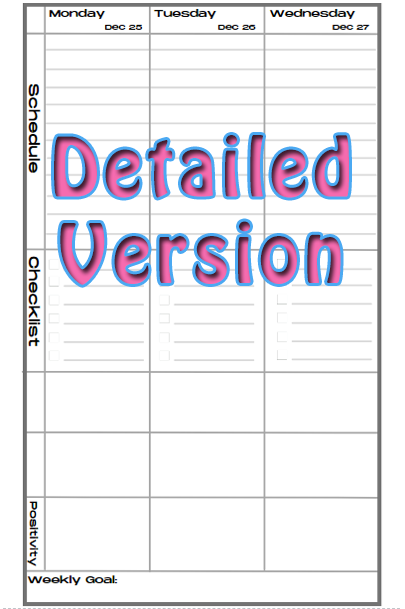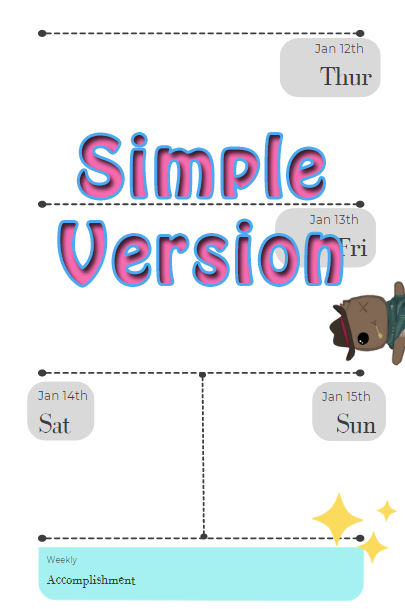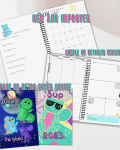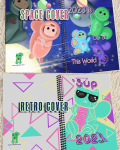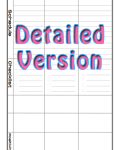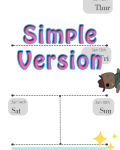 2023 6″ x 9″ Ringed Planner
$26.99
Please note that the display images are low quality to protect the product.
**International orders, PLEASE DM me on Discord before purchasing**
US Trade (6 x 9 in / 152 x 229 mm), 170 Pages, Color Standard, 60# (90 GSM) White Paper, Coil Bound, Glossy Cover
Take this planner with you wherever you go for an organized lifestyle.
**Expect 2 weeks delivery due to weather conditions**
Details Below
170 Page Planner
Ring Bound
Soft cover
Expect 2 weeks delivery
Two Different Versions!
Pages include:
-12 Months (Jan-December)
-4 to 5 weeks per month layout
Both Styles Include:
-Blank Titled Notes Pages
-Pictures from the Comic
-Weekly Goals/ Accomplishments
-Monthly Start/End Goals
-Yearly Goals
Detailed Version:
The revamped version of 2022's weekly. It's in-depth with schedule, checklist, two empty slots and a positivity section.
Simple Version:
Weekly is super simple sections, no prompts
| | |
| --- | --- |
| Weight | 1 oz |
| Dimensions | 8 × 12 × 0.5 in |
| Planner Cover | Retro, Space |
| Planner Version | Detailed Version, Simple Version |
Quick Comparison
Settings
2023 6" x 9" Ringed Planner

remove

Mouse Pad 9" x 7.5"

remove

Cactus Squirrel Tee: Female Form

remove

Rectangular Stickers 3.5" x 2" (10 Quantity)

remove

Notepad 5" x 5"

remove

Cowboy Squirrel Tee: Female Shape (Horse Not Included)

remove

Image
SKU
PL-23-1
Rating
Price

$

26.99

$

12.00

$

19.99

$

9.50

$

8.25

$

19.99
Stock
Availability
Add to cart
Description
Please note that the display images are low quality to protect the product. **International orders, PLEASE DM me on Discord before purchasing** US Trade (6 x 9 in / 152 x 229 mm), 170 Pages, Color Standard, 60# (90 GSM) White Paper, Coil Bound, Glossy Cover Take this planner with you wherever you go for an organized lifestyle. **Expect 2 weeks delivery due to weather conditions** Details Below
Soft Matte Mouse Pad
Materials: 100% Cotton Fruit of the Loom form-fitted tee
Ordering this is one whole sheet of 10 rectangular stickers of one character.
Paper notepads with vibrant printed colors and 1/2" lines to write on. Pen and pencil works well on surface.
Material: 100% Cotton Fruit of the Loom
Content
170 Page Planner Ring Bound Soft cover Expect 2 weeks delivery Two Different Versions! Pages include: -12 Months (Jan-December) -4 to 5 weeks per month layout Both Styles Include: -Blank Titled Notes Pages -Pictures from the Comic -Weekly Goals/ Accomplishments -Monthly Start/End Goals -Yearly Goals Detailed Version: The revamped version of 2022's weekly. It's in-depth with schedule, checklist, two empty slots and a positivity section. Simple Version: Weekly is super simple sections, no prompts
Need a soft new mouse pad to work with in the office or at home? Choose between having a vibrant background or a plain background with the original logos. Pick from every character!
Sport Cactus Squirrel everywhere you go in this dandy tee! Share the cuteness. Tees available in Sizes S-2XL Material: 100% Cotton Tag us on Instagram to be featured on our page!
Choose between each character! Comes in a sheet of 10.
Take your favorite characters with you to the office for your notes. Or use them on your fridge to remember important tasks.
Yeehaw Cowboy Squirrel everywhere you go in this dandy tee! Share the cuteness. Tees available in Sizes S-3XL Material: 100% Cotton Tag us on Instagram to be featured on our page!
Weight
1
Dimensions
8 × 12 × 0.5 in
N/A
N/A
N/A
N/A
N/A
Additional information

| | |
| --- | --- |
| Weight | 1 oz |
| Dimensions | 8 × 12 × 0.5 in |
| Planner Cover | Retro, Space |
| Planner Version | Detailed Version, Simple Version |

| | |
| --- | --- |
| Background | Black Background, Full Background |
| Character | Cactus Squirrel, Beautisquirrel, Aliem Squirrel, Cowboy Squirrel, GothGirl |

| | |
| --- | --- |
| Size | 2XL, L, M, S, XL |
| Color | Black, White |

| | |
| --- | --- |
| Character | Cactus Squirrel, Beautisquirrel, Aliem Squirrel, Cowboy Squirrel, GothGirl, All Main 4 Characters (Cactus, Beauti, Aliem, Cowboy) |

| | |
| --- | --- |
| Character | Cactus Squirrel, Beautisquirrel, Aliem Squirrel, Cowboy Squirrel, GothGirl |

| | |
| --- | --- |
| Size | 2XL, L, M, S, XL |
| Color | Black, White |